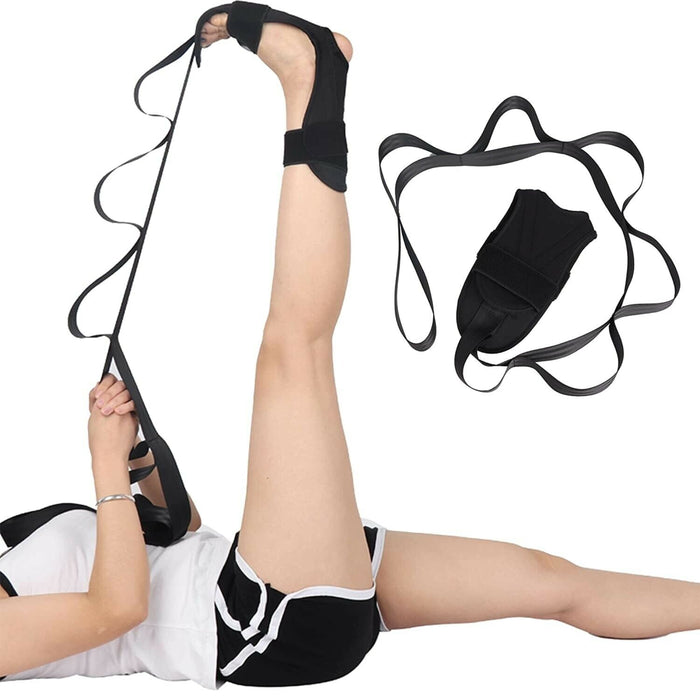 Yoga Foot & Leg Stretcher Belt
Save

29

%
Save

29

%
Original price
$27.90
-
Original price
$27.90
30 Day Money Back Guarantee
Treat your feet to the luxury of relief – our Yoga Foot & Leg Stretcher Belt is here to help you triumph over plantar fasciitis, heel spurs, and persistent leg issues.
Unlock the potential of your feet and legs with our Foot Stretcher Belt - the ultimate companion for yoga enthusiasts, athletes, and anyone seeking relief from common foot and leg ailments like Plantar Fasciitis, Heel Spurs, Foot Drop, Achilles Tendonitis, and Hamstring tightness.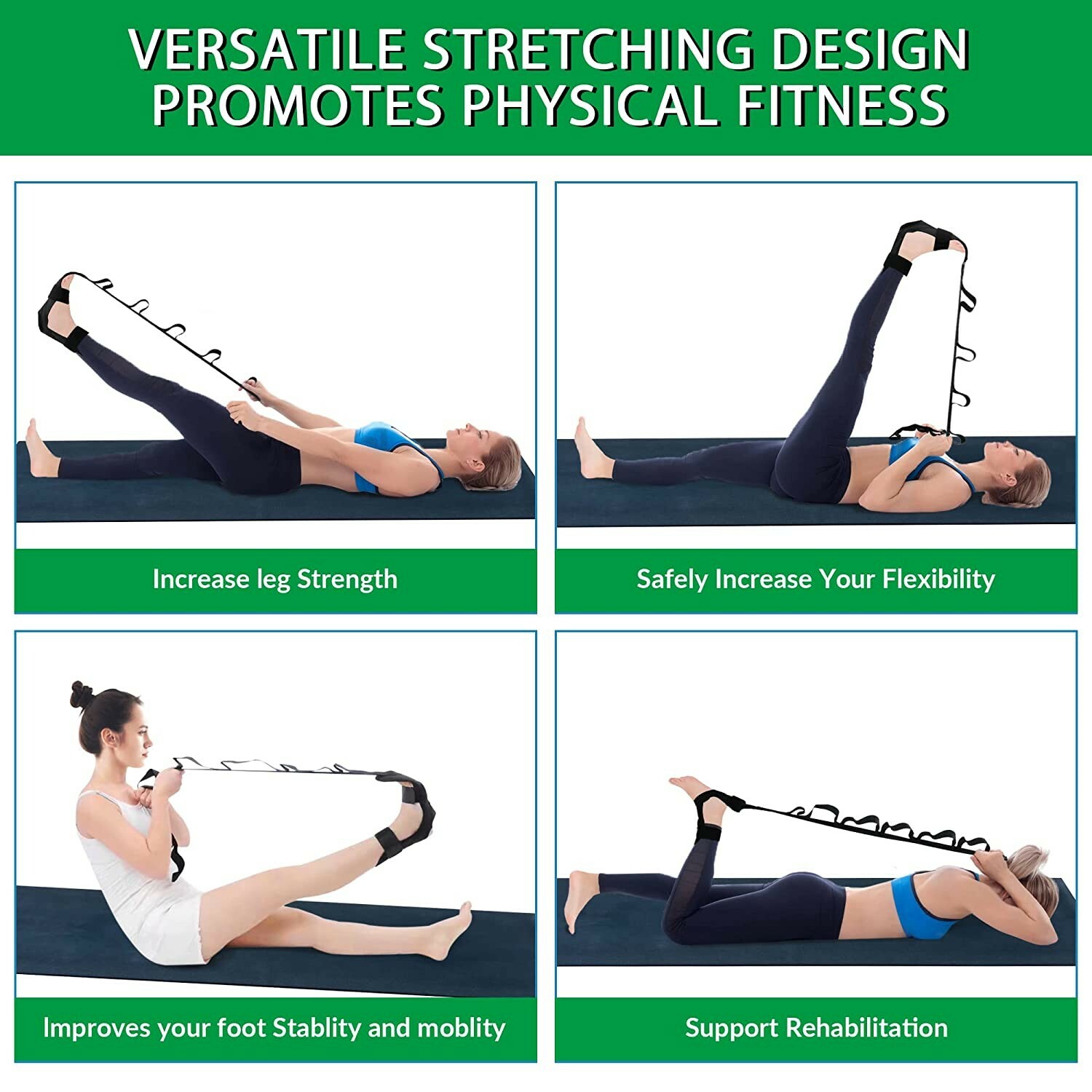 Features:
Durable and Eco-Friendly: Made from high-quality, eco-friendly materials, this strap is built to last, ensuring a sustainable and long-lasting addition to your yoga toolkit.
Perfect for Post-Workout Recovery: Use it post-workout to soothe tired muscles and speed up your recovery process.
Incorporate into Multiple Exercises: Beyond yoga, this versatile strap can be used in various stretching and rehabilitation exercises, making it a must-have for active individuals.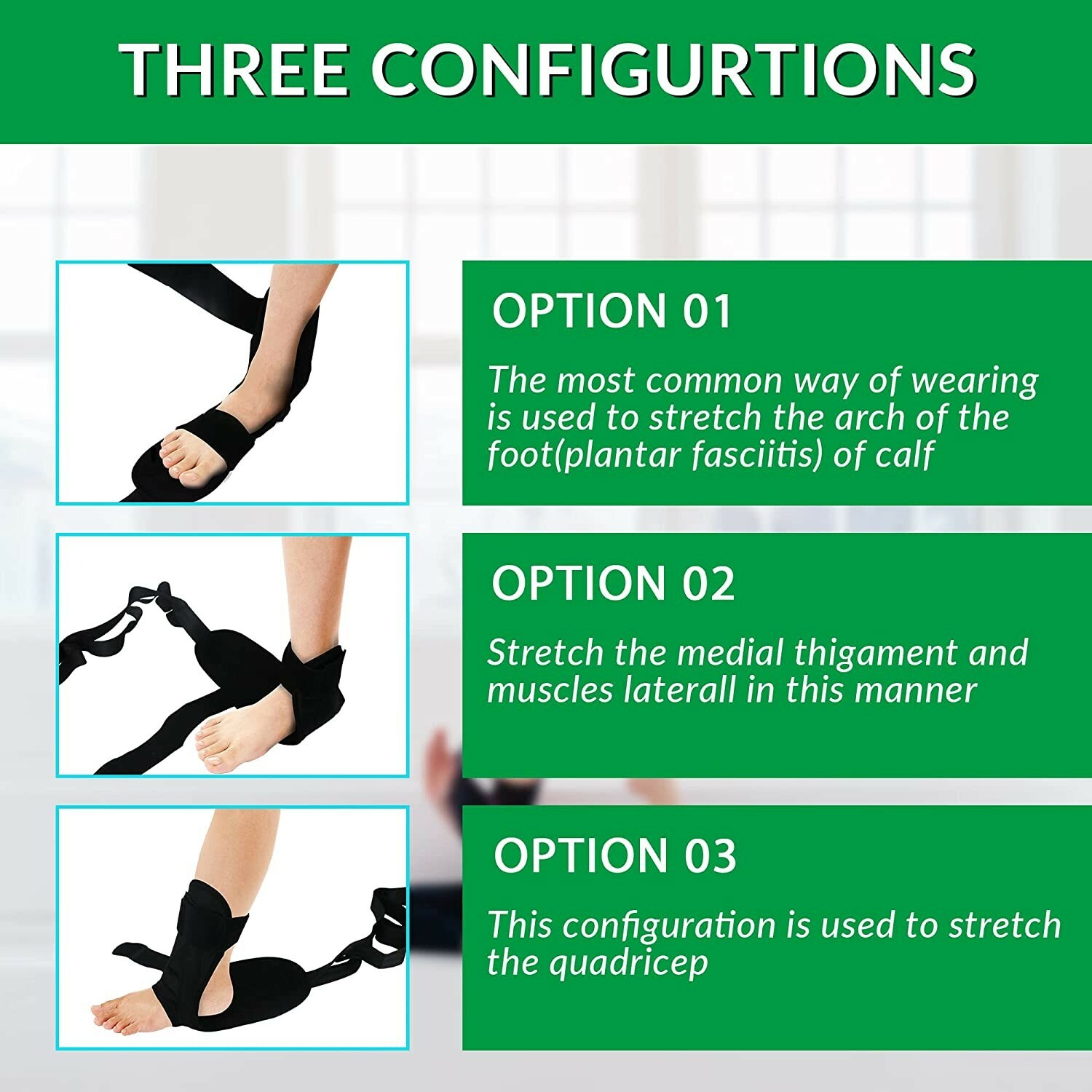 Why Choose Our Yoga Foot & Leg Stretcher Belt?
Elevate Your Yoga Practice: Discover a new dimension to your yoga routine with the Yoga Foot and Leg Stretcher Belt Strap.
Deepen Your Stretches: Achieve deeper stretches and improved flexibility as you use this strap to target your feet and legs with precision.
Enhanced Balance and Alignment: Improve your balance and alignment by incorporating this strap into your daily yoga or stretching regimen.
Compact and Portable: Take your yoga practice anywhere with this compact and lightweight strap that easily fits into your gym bag or backpack.
Pain Relief: Alleviate muscle tension and reduce the risk of injury with regular use, helping you recover from everyday wear and tear.

Don't let Plantar Fasciitis, Heel Spurs, Foot Drop, Achilles Tendonitis, or Hamstring tightness hold you back any longer. Order your Hamstring Stretch Belt today and take the first step towards a healthier, happier you.

Specifications:
Material: polyester, cotton
Color: black
length: 145cm
Package content:
Shipping Information:
Your Yoga Foot & Leg Stretcher Belt will be packaged and shipped within 24 hours of ordering. Tracking info will be emailed to you once the order has been shipped with a tracking link. Delivery will take 2–4 days
WarioxPro Guarantee:
At warioxpro we take pride in providing high-quality products that meet your needs and exceed your expectations. We want you to feel confident in your purchase decision, which is why we offer a 30-day Satisfaction Guarantee on all our products. If you have any questions or concerns, please don't hesitate to contact our friendly customer support team. Your happiness is our priority.