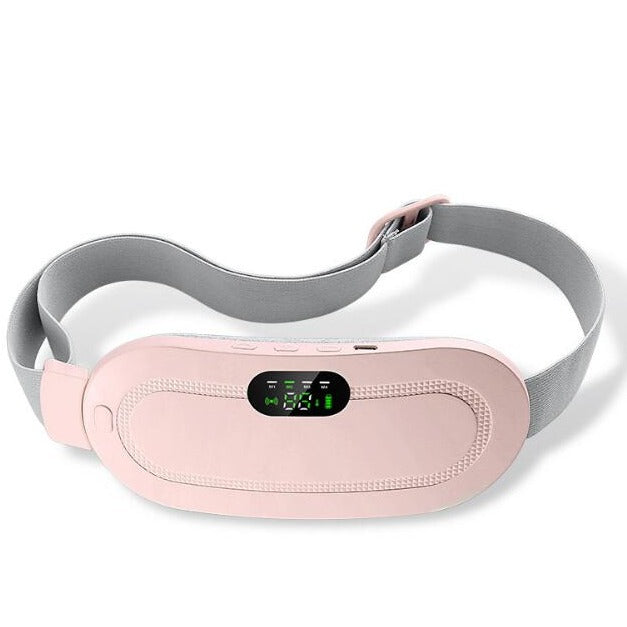 WarioxPad™ Menstrual Heating Pad For Period Cramps
Save

50

%
Save

50

%
Original price
$79.90
-
Original price
$79.90
30 Day Money Back Guarantee
Have you ever felt personally victimized by period cramps?!

So did we!
It was time to come up with a drug-free and effective solution.
We combined heat and vibration, a power duo that drastically reduces period pain and cramps.
Supercharged by science, based on research, and with one clear mission: End women's monthly suffering!
HOW DOES THE WARIOXPAD™ MASSAGER WORK?
Heat therapy works by relaxing the muscles of the uterus, increasing blood flow, and easing pain. Vibrations have multiple effects on the body, one of which stimulates oxygen to the muscles, which is exactly what you want if your body is under stress or in pain. Vibrations counter the muscle contractions by forcing the muscles to contract and relax. The WarioxPad™ Menstrual Cramp Relief Massager gives you the best of both worlds!

WE MAKE YOUR UTERUS HAPPY
🔋USB Rechargeable
WarioxPad™ is USB rechargeable, which makes it your partner for life.

📚Research-based
The combination of heat and vibration has proven to be one of the most effective natural solutions to reduce period cramps/pain.

🚫Drug-free
No more unnecessary painkillers. The WarioxPad™ Menstrual Cramp Relief Massager is drug-free and effective.

👩‍⚕️Female Fueled
Our small team of women knows how it feels to be in pain. That's why we made it our priority to end unnecessary monthly suffering.

IT'S EASY AS 1-2-3!
Step 1: Put on the menstrual cramp relief massager and make sure it fits your waist or the treatment area tightly.
Step 2: Double-click to turn on the vibration/heat
function. Touch lightly once to switch to other frequencies/temperatures. Long press to shut down.
Step 3: Relax and enjoy!