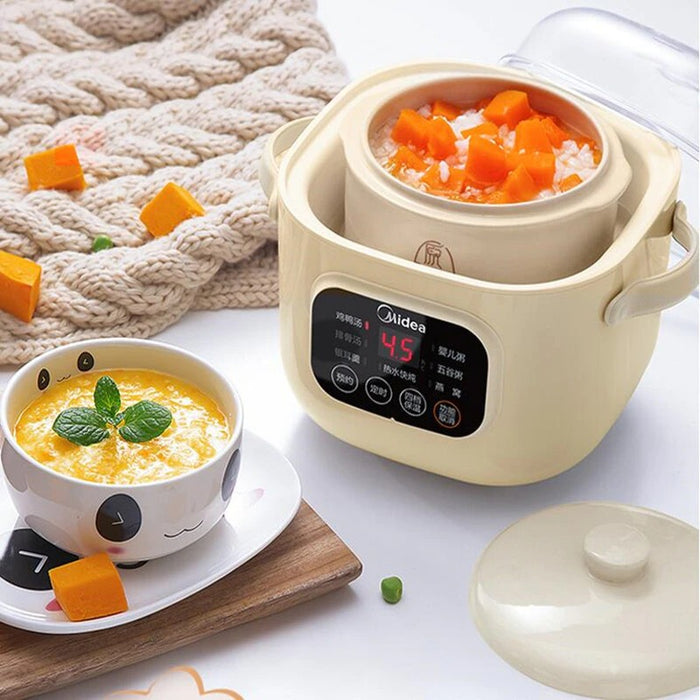 Intelligent Electric Ceramic Slow Cooker Pot
Original price
$89.90
-
Original price
$89.90
30 Day Money Back Guarantee
Intelligent Electric Ceramic Slow Cooker Pot

Have your own freedom adjusting your cooking time!

This slow cooker pot is specially made to make you lock the nutrition in the food while cooking. It is made up of natural white porcelain liner which is up to the baby's food standard. The food you're about to cook here will not stick so you can guarantee that you'll have the fastest way of cleaning this.

Intelligent Electric Ceramic Slow Cooker Pot is specially made to be long-lasting so it will continue providing you and your family a good and healthy food for a long time. It has a compact body so you can easily store it without any hassle. You can even bring this to your office if you want to prepare a good and delicious meal for your co-workers as well.

Energy-Saving:

 

This is a 200W low power slow stewing that enables you to save energy while using it.
Portable:

 

It is made to be compact and not spacious so you can easily carry or store it.
Fewer Worries:

 

This cooker makes you prevent the frequent opening of the cover which helps you avoid experiencing overflow.
High-Quality:

 

This is made up of high-quality products that are safe and durable.
Dimension:

 

24*22*19cm/9.44*8.66*7.48in