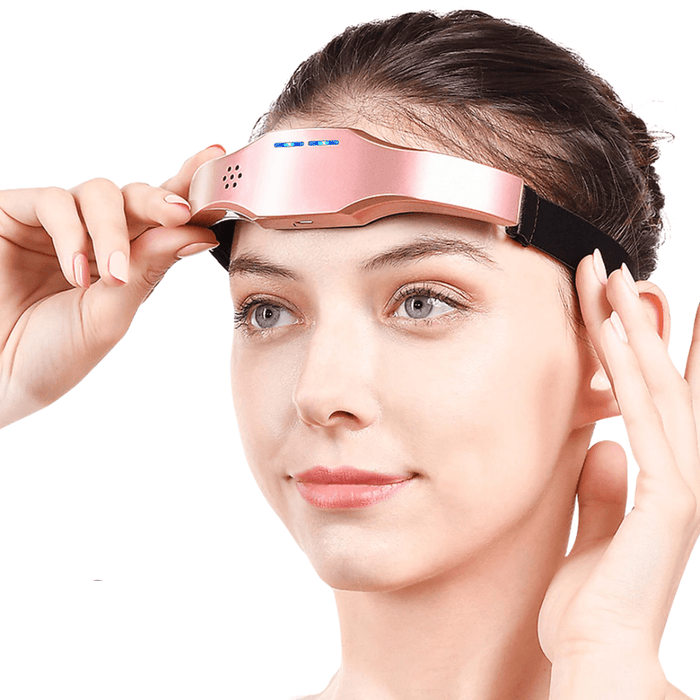 Head Massager Sleep Therapy Device
Original price
$49.90
-
Original price
$49.90
30 Day Money Back Guarantee
Don't let a headache or lack of sleep ruin your day, here's the answer...
The Head Massager Sleep Therapy Device produces low-frequency pulses to deliver massage and acupuncture-like effects that have been helping people around the world.
Just 15 minutes of use every day will help to improve your quality of sleep and the time it takes to fall asleep as well as reducing tension, anxiety, and fatigue.
Head Massager Sleep Therapy Device also has a secondary mode which produces an alternative frequency pattern that will help to prevent and relieve sufferers of migraines and headaches
FEATURES AND BENEFITS:
Use for just

 

15 minutes a day

 

for multiple

 

quality of life benefits
Fall asleep faster

 

and improve

 

overall sleep quality
Reduces tension, anxiety, and fatigue

 

all at the same time 
Prevents and

 

relieves sufferers of migraines and headaches 
Completely

 

painless, drug-free

 

and will

 

not produce side effects 
Lightweight

 

and feels

 

comfortable to wear

 

even when in a sleeping position 
USB rechargeable battery

 

that lasts up to 20 minutes 
How to use
About Electrode Pads
Head Massager 

Sleep Therapy Device

 

works with the use of electrode pads that help transfer the wave patterns from the device to your head 
The life span of one electrode pad approximately covers 25-45 uses 
The life span of a pad varies depending on the length of time and frequency they are used 
When you notice the effects of the device start to weaken, it's time to change the electrode pad 
Each

 

Head Massager 

Sleep Therapy Device

 

comes with 1 pad included. We offer replacement pads to purchase here as well as a special Starter Pack containing 6 pads at a discounted rate for you to consider 
PRODUCT SPECIFICATIONS:
Colors:

 

Pink or Black
Sizes:

 

One size only, with an adjustable head strap

Material:

 

ABS, cotton, elastic

Battery capacity:

 

200mAh

Charging time:

 

up to 2 hours

PACKAGE CONTENTS:
1x

 

Head Massager 

Sleep Therapy Device

1x Electrode Pad
1x USB charging cable, 1x user manual