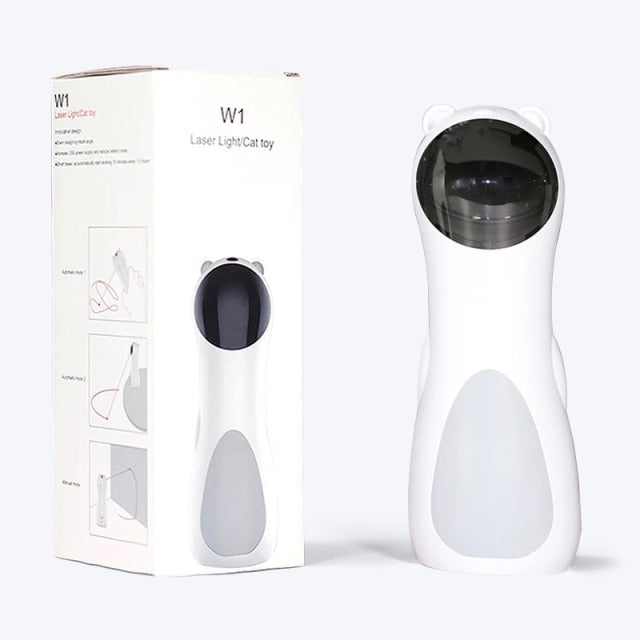 Automatic Cat Laser Toy
Original price
$49.90
-
Original price
$49.90
30 Day Money back guarantee
KEEP YOUR ACTIVE AND ENTERTAINED DAY LONG WITH THIS IRRESISTIBLE LASER TOY!
Increase the amount of exercise your cat gets!  It is perfect for overweight and less active cats. Their "hunter" nature will never be able to resist the red dot! Keep your cats happy when you're out! The Automatic laser works autonomously and will turn on and off based on a schedule. 
Cats can't help it! For them, a red dot never gets boring! They will stay active and run all up and down trying to chase and catch that dot. They will stay in shape energized and distracted so you can have more time for your personal activities!
PRODUCT FEATURES
5 RANGE AND SPEED SETTINGS: Customize the laser settings to suit your cat. It can go fast, slow, in bigger or smaller circles!
SCHEDULE ON/OFF TIMES: The Automatic Cat Laser Toy features an automatic on/off timer so that you can customize how long it stays on, and when! 
DUAL POWER SUPPLY: Works on AA batteries, or a USB power cable!
AUTOMATIC/MANUAL MODE: You can join the hunt at any time by switching to "manual" mode and using the toy as a regular laser!
INDUSTRIAL GRADE LASER: Can work for long periods of time without diminishing performance. 
Material: Hard Plastic, Industrial Grade Laser 

Package Includes:
1x Automatic Cat Laser Toy
1x USB Power Cable
1x User Manual
SECURE WORLDWIDE SHIPPING & 100% MONEY-BACK GUARANTEE.
100% money-back guarantee
100% secure and protected payment