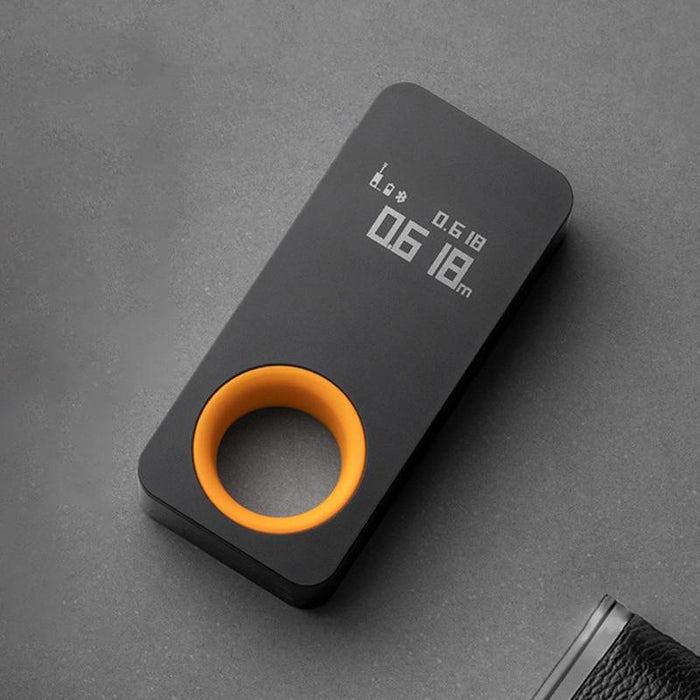 30M Intelligent Laser Tape Measure
Original price
$59.90
-
Original price
$59.90
30 Day Money back guarantee
30M Intelligent Laser Tape Measure

Have the most precise, and smartest way of measuring!

30M Intelligent Laser Tape Measure has a single button which gives you easier times using this. You just have to press that button in order to make it start then press again to start measuring. This will certainly offer you a novice-friendly measuring experience. This measuring device has a noticeable little yellow ring which is made up of rubber, which makes this very convenient to hold. This device allows you to use Bluetooth to directly connect it to your mobile phone. The app for this has a lot of very easy-to-understand functions that will surely give you the most fantastic and efficient times for measuring.

One of the app functions of this measuring device is real-time data sharing. Wherein once the Bluetooth of this has been connected to your phone, each measurement data will then be shared in your phone in real-time. This can also provide you a real-life labeling function. Photos of the objects you've measure can be uploaded to your phone and be drawn on labeling the measurement of it. This is indeed a must-have if you're seeking a way of convenience in everything you do. You might think that traditional measuring is just fine but once you've experienced how intelligent this device is, you wouldn't even remember that there is a traditional and old way of measuring things.

High-Accuracy:

 

The laser head structure of this can assure you that it will provide you the most stable measurement and limited errors.
Safety Guaranteed:

 

The type of laser which this is equipped with is safe for the human body which makes this safe for you and everyone to use.
Simple Appearance:

 

This is equipped with an OLED screen on which measurement data, power, and Bluetooth connection statues are clearly shown.
On-The-Go Charging:

 

The universal type-c charging interface of this is compatible with charging cables of smart devices making it convenient for you to charge it anytime, anywhere.
Dimension:

 

7.3*3.32*1.68cm/2.87*1.31*0.66iN